Southern Cross Bore Cu-Au exploration project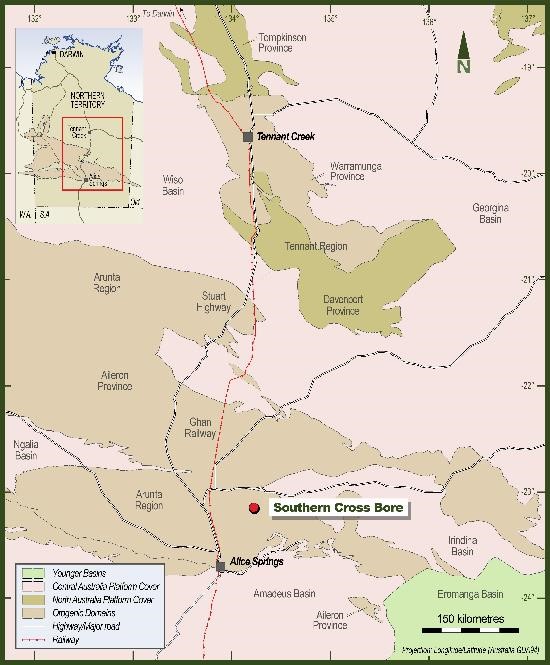 The Southern Cross Bore Project is located about 75km north-east of Alice Springs. Access to the project is via the Stuart Highway north of Alice Springs for 49km, then east along the Arltunga Tourist Road for 48km to the Pinnacle Road turnoff. The Pinnacle Road, also known as Bins Track, is followed north for 5.3km where it crosses on to the southeast corner of the licence. A further 4.7km and the turnoff to Southern Cross Bore Track is reached. The Southern Cross Bore is located 0.7km from the turnoff and the Johnnies Reward Prospect lies a further 1.3km to the north of the bore. The Pinnacle Road continues a further 20km north of the Southern Cross Bore Track where it joins the sealed Plenty Highway thus bisecting the licence.
MinesOnline.com
The Global Marketplace for Mining Projects
Register today for free, unrestricted access to all project listings, market metrics and transaction valuations.
Projects can be posted on MinesOnline.com for a 5% success fee or a negotiated upfront posting fee.