Opportunity to Acquire a Multi Commodity Portfolio of Assets in Mexico
Azure Minerals Limited (Azure)(ASX:AZS) is seeking indicative offers for the acquisition, or other such arrangement to the satisfaction of Azure, of its portfolio of Mexican assets comprising:
The Alacran Ag-Au-Cu Project (Alacran) located in northern Sonora, Mexico;
The Oposura Zn-Pb-Ag Project (Oposura) located in central Sonora, Mexico;
The Promontorio Cu-Ag-Au Project (Promontorio) located in western Chihuahua, Mexico;
The Sara Alicia Au-Co Project (Sara Alicia) located in southern Sonora, Mexico;
The San Agustin Au-Ag Project (San Agustin) located in central Durango, Mexico;
The Panchita Au-Ag Project (Panchita) located in northern Sonora, Mexico;
The El Tecolote Cu-Zn-Ag Project (El Tecolote) located in central Sonora, Mexico; and
The Telix Project (Telix) located in central Oaxaca, Mexico (together the Projects or the Portfolio).
Azure have invested ~A$40M across the Projects over the last 6 years and are looking to consolidate their focus on their Australian nickel assets.
As set out in Figure 1, a majority of the Portfolio is concentrated throughout the state of Sonara with Promontorio situated in the proximal state of Chihuahua.
The Portfolio is extremely attractive as a package for exploration and early stage developers looking to extract value in the near term by expanding the Project's Mineral Resources or from the near term production potential from Oposura.
Interested parties should note that Azure will consider more favourably indicative offers to acquire the entire portfolio or smaller Projects in conjunction with acquiring one or more of Azure's more advanced Alacran, Oposura or Promontorio Projects.
Interested Parties are invited to participate in the sales process for the Projects and are encouraged to present their best Indicative Offers by 19 July 2021.
COMPETENT PERSON STATEMENT
Information in this report that relates to Exploration Results for the Mexican Projects is based on information compiled by Mr Tony Rovira, who is a Member of The Australasian Institute of Geoscientists and fairly represents this information.  Mr Rovira has sufficient experience relevant to the styles of mineralisation and types of deposits under consideration, and to the activities undertaken, to qualify as a Competent Person as defined in the 2012 Edition of the Joint Ore Reserves Committee (JORC) Australasian Code for Reporting of Exploration Results, Mineral Resources and Ore Reserves.  Mr Rovira is a full-time employee of Azure Minerals Limited and consents to the inclusion in the report of the matters based on his information in the form and context in which it appears.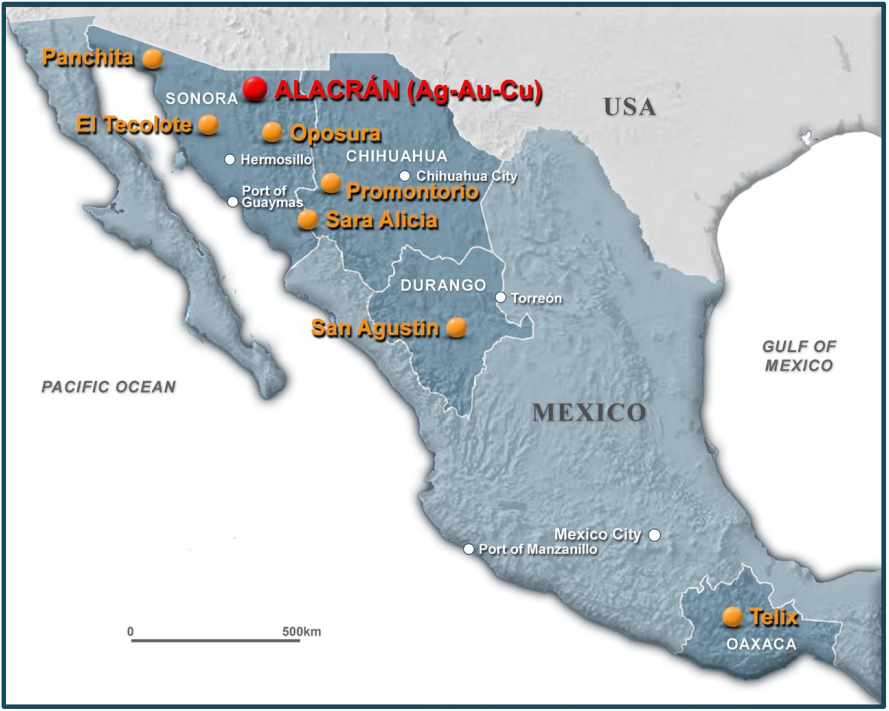 Figure 1: Map and locations of the Projects
MinesOnline.com
The Global Marketplace for Mining Projects
Register today for free, unrestricted access to all project listings, market metrics and transaction valuations.
Projects can be posted on MinesOnline.com for a 5% success fee or a negotiated upfront posting fee.