Mt Fisher | Mt Eureka – A highly prospective gold asset with ~160koz of defined Mineral Resource
Rox Resources Limited (the Company) is seeking offers for the acquisition, or such arrangement to the satisfaction of the Company, of its 100% owned Mt Fisher Gold Project (Mt Fisher) and 51% gold rights (rights to earn up to 75%) in the Mt Eureka Gold Project (Mt Eureka) (together, the Projects).
The Projects are in an advanced exploration stage with existing Mineral Resource and significant exploration upside across a 1,150km2 tenement package. The Projects are located in the Northern Goldfields, approximately 500km north of Kalgoorlie (120km east of Wiluna).
Figure 1: Project Location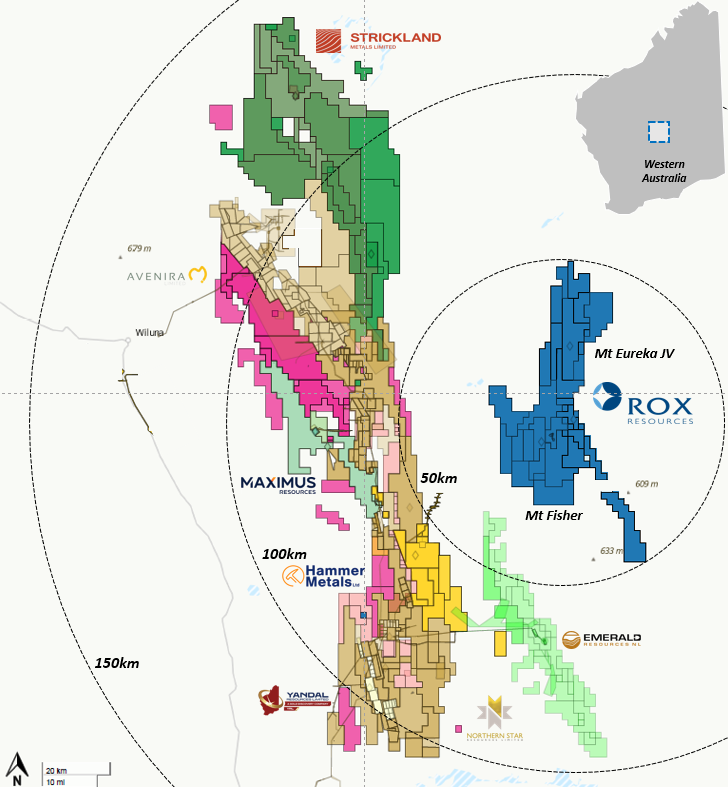 MinesOnline.com
The Global Marketplace for Mining Projects
Register today for free, unrestricted access to all project listings, market metrics and transaction valuations.
Projects can be posted on MinesOnline.com for a 5% success fee or a negotiated upfront posting fee.